Click here for Cheryl's professional Resume.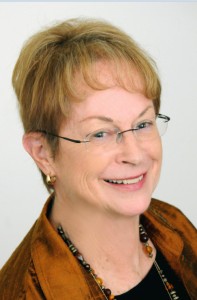 Cheryl Allen, MS, PMP offers over 30 years' experience in practical project management practices. She works with companies and organizations to implement project management processes that work – making more effective use of projects to achieve business goals. Some of her most recent clients include: the California State Dept. of Water Resources, the University of California at Berkeley, the California State Dept. of Transportation, Stanford University Human Resources, and Microsoft OEM.
As a trainer, Cheryl has developed and delivered highly acclaimed project management training for various organizations including
educational institutions, government, and private companies. Her students are able to take what they learned in the classroom back to their work and make immediate use of the tools and concepts. She was selected as one of only four UC Berkeley Extension Honored Instructors for 2012.
As a project and program management consultant and mentor, Cheryl has assisted several organizations to implement a Project Management Office (PMO) including a definition of the PMO policies, procedures, and supporting project management templates. As part of the PMO procedures, Cheryl helped her clients establish a framework for program managers and executives to prioritize and track multiple projects and more effectively utilize scarce resources.
Cheryl is certified as a Project Management Professional (PMP) through the Project Management Institute (PMI) since 2001. She holds an MS in Computer and Information Science from Georgia Institute of Technology and a BS in Mathematics from Montana State University.